About Us
At Dental Solutions of Northboro, we are a close-knit team of dental professionals committed to providing the utmost in advanced comprehensive dentistry. Our well-established practice has been around since the 1980s, with Dr. Jasna Kun taking over in 2012. Our knowledgeable dentists offer extensive experience and a true passion for patient-focused dental care in Northborough, Massachusetts. We are also able to assist you in several languages. In addition to English, Dr. Kun speaks Serbian and Croatian, Dr. Jukneliene speaks Lithuanian, and Dr. Buckley speaks Spanish. We encourage you to get to know us better by reading our bios below!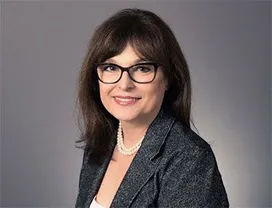 Jasna Kun, DMD
Endodontist
Dr. Jasna Kun received her dental degree from Boston University School of Dental Medicine in 1996 and has been practicing in the Boston area ever since. She later went on to receive her certification in an endodontic program in 1999. Prior to this, she graduated dental school at University of Belgrade, Yugoslavia, in 1983. Dr. Kun is a member of the American Dental Association, American Association of Endodontists, and Massachusetts Dental Society, regularly attending local meetings. Her primary goal as a dentist is to keep providing the best endodontic care for her patients in a warm and caring atmosphere.
An important part of Dr Kun's life is dedicated to providing care for underprivileged children. She has done extensive travel to Vietnam, Guatemala, India, Nepal, and Cambodia as part of the Global Dental team, providing dental care for school children in remote parts of those countries. Dr. Kun loves traveling, as well as playing tennis and hiking with her dogs. She also enjoys spending time with her two children, Adrian and Tara.
---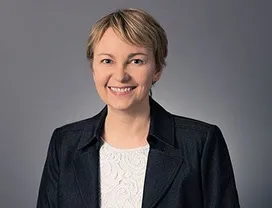 Dalia Jukneliene, DMD
General Dentist
Dr. Dalia Jukneliene earned her dental degree from Henry M. Goldman School of Dental Medicine, Boston University in 2010. Before this, she received dentistry training in her home country of Lithuania in 1998, followed by residency training in periodontology. Dr. Jukneliene also earned a Master of Biology in oral microbiology at the University of Bergen, Norway, and studied statistics at Loyola University of Chicago. She continues to stay well-informed on the latest updates in the dental field bu continuing her education on a constant basis, which include training from the Yankee Institute. Dr. Jukneliene is a member of the American Dental Association and the exclusive Omicron Kappa Upsilon Society. Her goal as a dentist is to provide excellent care to each and every patient. In her leisure time, Dr. Jukneliene enjoys spending time with her husband, their son, Simon, and little dog named Sage. Her hobbies include skiing, hiking, and gardening.
---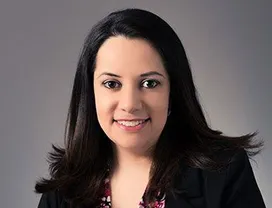 Paola Buckley, DMD, CAGS, DSc
Periodontist
Dr. Paola Buckley received her DDS degree from El Bosque University in Bogotá, Colombia, in 2000. She practiced as a general dentist in her native Bogotá while serving as a Teaching Associate and Researcher in Periodontal Microbiology for her school's department of Oral Microbiology. Her love for periodontal research brought her to the United States to pursue a research opportunity at the prestigious Forsyth Institute in Boston, MA. She later earned her Doctor of Science Degree in oral biology at the Boston University Henry M. Goldman School of Dental Medicine in 2008. During her postdoctoral years, she published several peer-reviewed articles about periodontal disease biology.
It was her love for patient care and education which motivated her to incorporate her knowledge of the periodontology basic sciences into a fulfilling clinical practice. She dedicated herself into pursuing additional training and completed a two-year specialty program in clinical periodontology and implantology at the Henry M. Goldman School of Dental Medicine, and a DMD program designed for internationally-trained dentists at the same university.
Currently, Dr. Buckley is a Clinical Assistant Professor for the Predoctoral Periodontology Department at the Boston University Henry M. Goldman School of Dental Medicine, where she supervises and instructs students in all aspects of periodontal disease and treatment. Dr. Buckley is very passionate about periodontology and dental implantology and is always current on the latest techniques and treatment services. She attends multiple professional meetings throughout the year and is an active member of the American Academy of Periodontology, American Dental Association, Massachusetts Dental Society and the Hispanic Dental Association. She is committed to providing excellent dental care to all patients.
Dr. Buckley enjoys spending time with her husband, Joe, their son, Matthew (Mateo), and their pets (Mitsy, Shea, and Maddie) in their home in Natick and their beach house in Wells, Maine.
---
Meet Our Team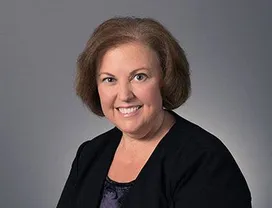 Gina
Office Manager/Certified Dental Assistant/Treatment Coordinator
Gina has been with our practice since 2012 and has been in the dental field for over 35 years, having dedicated her whole career to dentistry. She enjoys meeting and welcoming new people to our practice and also educating our patients on their dental needs. She has expertise in all fields of dentistry including endodontics, periodontics and general dentistry. Gina is an outgoing, friendly, caring, sincere and honest person who loves meeting people and making them feel comfortable in the office. Gina is a wonderful asset to our practice, bringing a well-rounded amount of knowledge, from clinical to administrative to lab work. Outside of the office, Gina resides in Northboro with her husband, Curt, and their three children. In her free time, she enjoys reading, walking on the beach, spending time with family, traveling and of course, shopping.
---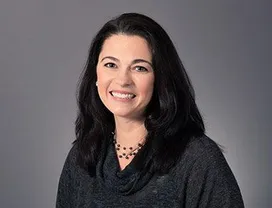 Heather
Registered Dental Hygienist
Heather completed her Dental Hygiene degree in 1995 at Quinsigamond Community College. Heather truly loves her work in dentistry. She especially feels accomplished when she can make patients with previous negative dental experiences feel comfortable and happy to receive care. Heather and her husband, Tom, are raising four daughters together. The family enjoys spending time together in youth sports, camping, and travelling to Canada. They are always planning their next family adventure! Heather's hobbies include playing with her 3 dogs, photography, scrapbooking and travelling.
---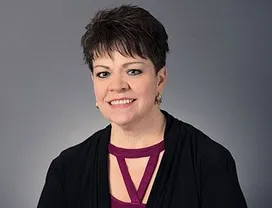 Lisa
Receptionist
Lisa joined our practice in 2016, bringing several years of dental field experience with her. She enjoys interacting with our amazing patients, as well as working alongside a great team and knowledgeable doctors. Lisa resides in Oxford with her husband of 34 years, Robert. She has two children, Alexandrea and Eric, and four beautiful granddaughters. Lisa's favorite thing to do is spend time with her family. She also enjoys shopping, old movies, and reading.
---